Take a look at the open jobs for top tech companies and you'll find data science jobs are in high-demand right now.
Really, it's no surprise. With market salaries as high as $260,000 at companies like Facebook and Microsoft, a career in data science offers challenging work and the financial reward to go along with it.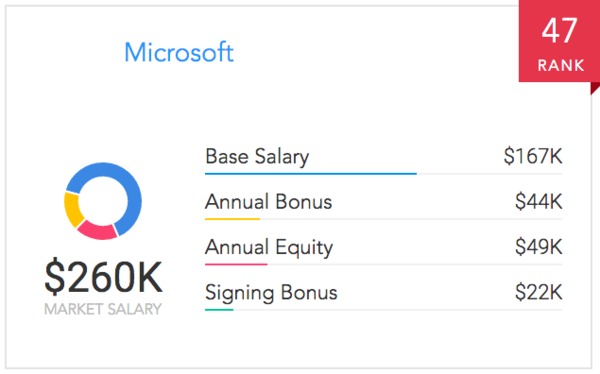 Microsoft Data Scientist salary, per Paysa data
We've written before about what it takes to launch a career as a data scientist, but today's focus is specifically on the interview process for data science jobs.
Like most jobs in tech, the interview process will be difficult if you're not prepared. That's why we've put together five common data science job interview questions to help you get ready for your next big interview.
#1. What do you think a data scientist is/does? What skills are most important for a data scientist to have?
This deceptively simple two-for-one came up in a data science interview with Groupon. You'd hope that if someone interviewing for data science jobs would know what a data scientist does, but according to Katie Malone (who fielded this question herself), interviewers should take the question seriously and answer it like you're talking to someone who genuinely doesn't know.
"Keep in mind that you may be interviewed by a team lead or HR director without a technical background, in which case you want to be able to explain concepts in the most general terms."
(source)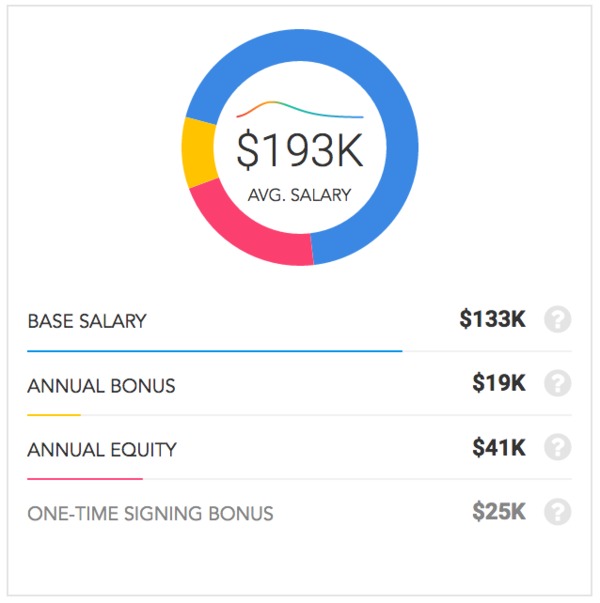 Groupon Data Scientist salary, per Paysa data
So what's the right answer? 
Check out our previous blog post to get the details on different hats a data scientist wears depending on their company and level.
Then, put together a general "job description" that strays away from technical jargon and instead contextualizes what you know about the problems data scientists work on with the company at which you're interviewing.
#2. How would you use data to improve X feature on our website?
Practical product knowledge in any tech interview is probably a good idea, but for data science jobs, it's a must.
Claudia Gold, a former Airbnb Data Analyst and current Data Science Lead for GoodEggs.com, shared this question in a Quora post and mentioned it's one of the most common, consistent questions she's seen in data science interviews.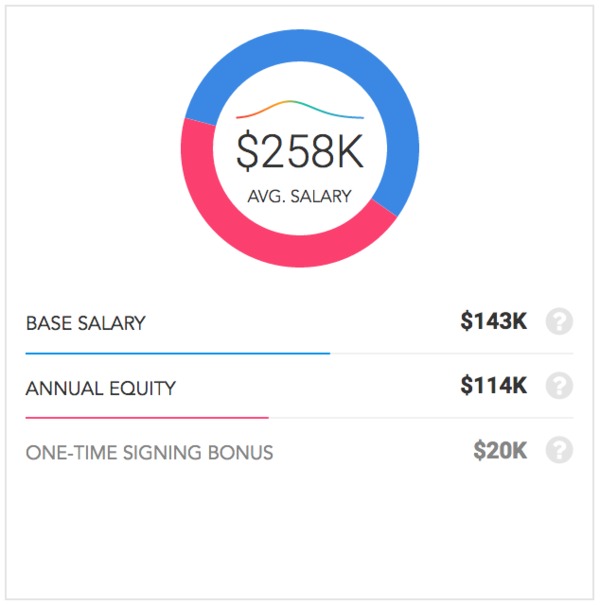 Airbnb Data Analyst salary, per Paysa data
In addition to this question, Claudia noted some other common threads she's seen across various data science interviews:
"Most interviewers had me write pseudocode, in something like Python…Some interviewers asked me to write SQL, in addition to or instead of pseudocode.  Another question I was often asked was how to set up some kind of experiment, such as, 'How would we design an experiment to see whether our new homepage is better?' or 'How can we use data to improve search results?'  One or two interviewers asked me algorithms questions (quicksort, etc) but not in very much depth."
So what's the right answer?
Something that demonstrates equally your understanding of data science and knowledge of the company and their products.
The Kissmetrics team posted a great piece on how Gold's former employer, Airbnb, used data to improve their search algorithm and create what they call the "Airbnb experience."
The article quotes Riley Newman, former Head of Data Science at Airbnb, who explained that the company "looks at data as the voice of the customer, and data science as the interpretation of that voice."
By taking the approach of translating customer usage trends as a means of improving specific elements of a website, you're demonstrating to your interviewer that you understand the role data science plays in product development.
If you can take that one step further and get specific on where you'd focus your efforts in relation to the company you're interviewing with, that's even better.
#3. How would you explain to an engineer how to interpret a p-value?
Erin Shellman put together this brilliant blog post on landing data science jobs after getting hired by Amazon as a research scientist.
Amazon Data Scientist salary, per Paysa data
This question came from that post. While it's not necessarily true that you'll always need to be able to explain p-values, instead think of this question as an example of a typical screening question a recruiter or interviewer may ask to gauge your ability to communicate core concepts of your work with various cross-functional partners.
So what's the right answer?
In short, this one is all about knowing your audience.
Who are you speaking with? 
What's their level of technical expertise?
What information is most important to them based on their role?
Different internal partners leverage data science for different purposes and your ability to speak the language of your audience will inevitably help you succeed in data science jobs.
The right answer is one where you're not only using terminology that's on par with your colleague's technical understanding of p-values, but also considers why knowing about p-values would be important to them specifically.
Need a little help stripping away the technical jargon? Check out this post.
#4. What is Regularization? Which problem does regularization try to solve?
Quora remains one of the great resources for interview preparation, particularly because you often have great minds providing feedback and suggestions. Such is the truth with Nir Kaldero's Quora post on preparing for data science jobs.
Nir works as the Director of Data Science at Galvanize and his post contains a list of interview questions targeted at both entry and senior-level candidates. One question on both lists: "What is regularization?"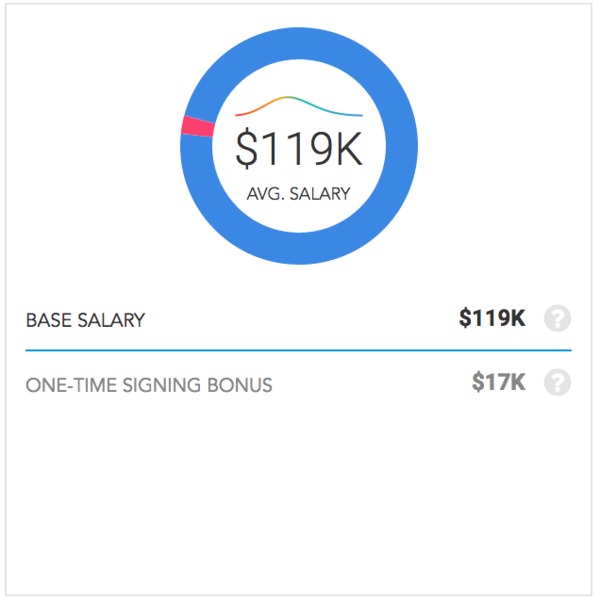 Galvanize Data Scientist salary, per Paysa data
So what's the right answer?
Sean Owens, Director of Data Science at Cloudera
answers this one nicely and even includes a real-life example:
"[R]egularization artificially discourages complex or extreme explanations of the world even if they fit what has been observed better. The idea is that such explanations are unlikely to generalize well to the future; they may happen to explain a few data points from the past well, but this may just be because of accidents of the sample…Loosely, regularization is the kind of thing that discourages complexity, even if it means picking a less-accurate rule according to the training data, in the math that might evaluate these rules."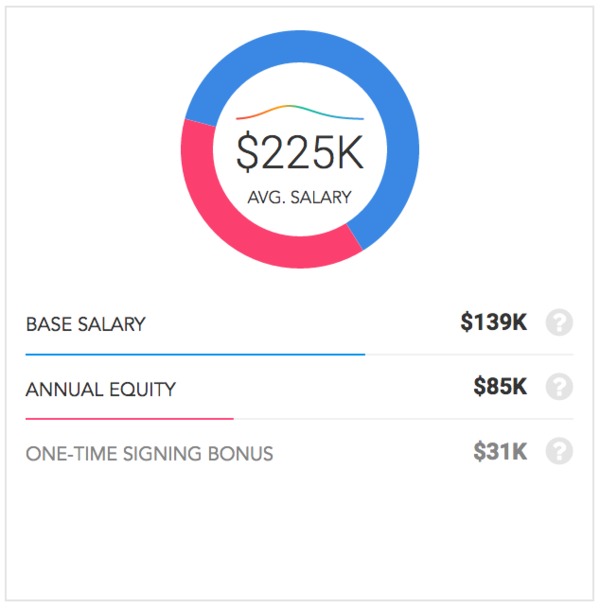 Cloudera Data Scientist salary, per Paysa data
Beyond the technical answer, the fact that Kaldero included this question on both the entry and senior-level position lists is indicative of how critical regularization is to the world of data science. Other topics on both lists to brush up on before heading into your interview include:
Linear and nonlinear regression
Clustering methods
Gradient descent methods
Your technical knowledge should be the part of the interview you feel most confident in because it's the part you can control. Either you know the information or you don't and as Kaldero mentions in his post, there's no incentive to lie. "If you do not know the answer, I will appreciate you more if you would say 'I need to go back home and read about it more.'"
#5.  Which data scientists do you admire most and why?
Gregory Piatetsky put together a recent list of "21 Must-Know Data Science Interview Questions" that every data scientist should bookmark (in addition to this post of course) for the next time they're involved in an interview process.
In the post, Piatetsky walks through a healthy mix of technical and non-technical questions that he considers to be crucial knowledge for any successful data scientist.
This question was part of that list and hints at the community behind the small, but rapidly emerging field of data science (after all, you're not likely to see software engineers getting asked about their engineering idols.)
So what's the right answer?
There's no right answer necessarily, but you should definitely make sure you have at least one "famous" data scientist up your sleeve in case the question comes up in your interview. Piatetsky recommends a few in his post, including:
Hilary Mason, former Chief Scientist at Bitly and current Founder and CEO of Fast Forward Labs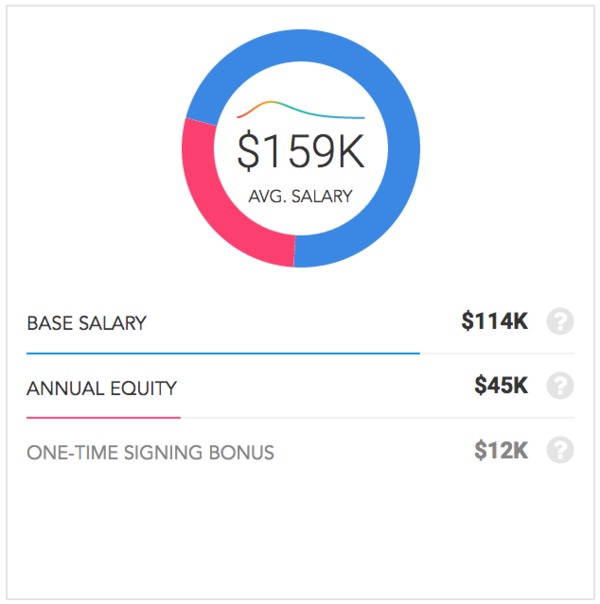 Bitly average salary, per Paysa data
Kirk Borne, Principal Data Scientist with Booz Allen Hamilton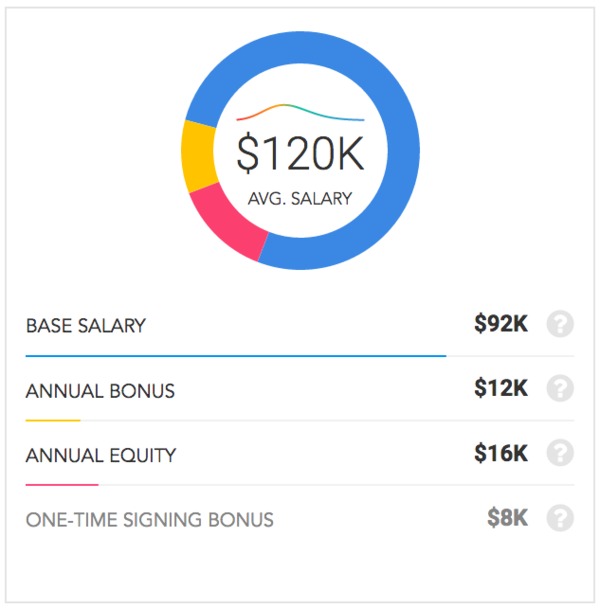 Booz Allen Hamilton Data Scientist salary, per Paysa data
DJ Patil, the first (and now former) Chief Data Scientist for the White House and former Chief Scientist at LinkedIn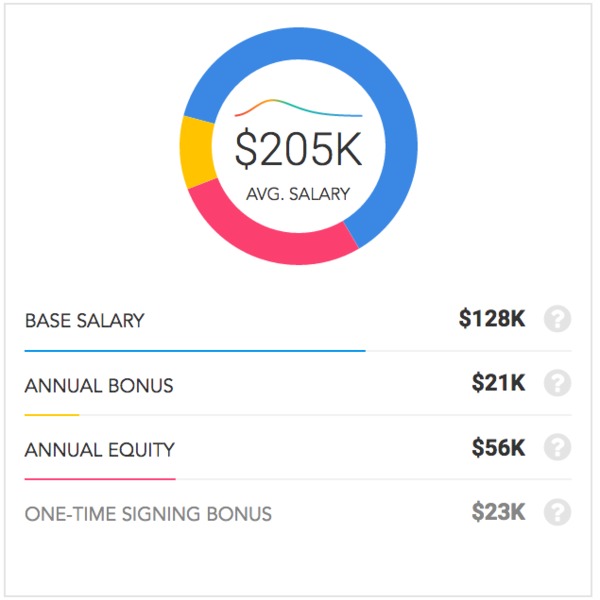 LinkedIn Data Scientist salary, per Paysa data
Conclusion
Interviewing for data science jobs can be stressful and difficult, but preparing yourself ahead of time by answering these questions is a guaranteed way to alleviate some stress and ensure you're ready.
Paysa should be your go-to resource if you're hunting for data science jobs. Whether it's searching for your dream job, comparing salaries across top companies or evaluating your offer after crushing that interview, Paysa can help you take the next big leap in your career.