It doesn't matter whether you're in the market for a new tech job or happy with your current company: as a software developer, it pays to know what the top tech companies pay.
That's because knowing your worth on the job market helps you negotiate a raise with your current employer in addition to providing insight into other companies that value your skills.
Here's an example for you:
Did you know Uber salaries for software developers average around $323,000 per year?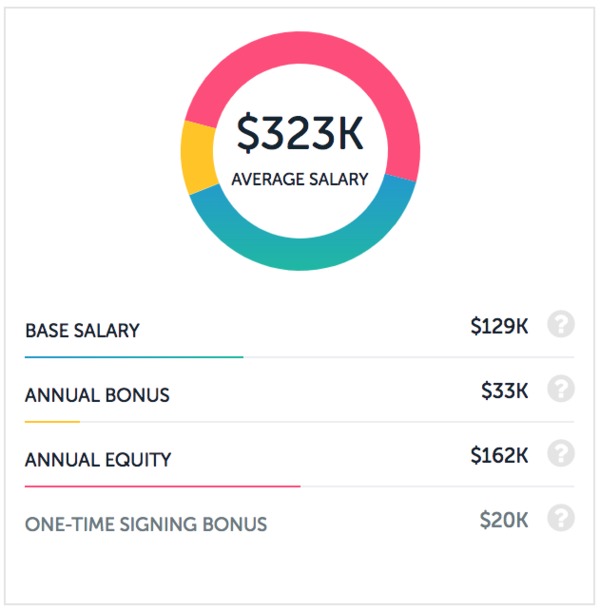 Average salary for a software developer at Uber, per Paysa data
Pretty incredible, right?
With a compensation plan like that, it's no wonder Uber owns the top spot on Paysa's CompanyRank, an "algorithm that measures the quality of technical talent at a company over time."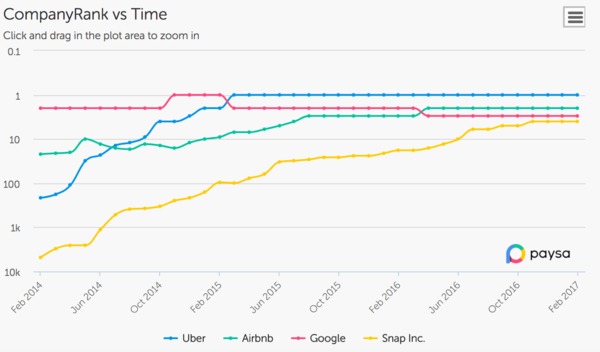 CompanyRank from February 2014 – February 2017, per Paysa data
But, believe it or not, Uber salaries aren't even the best out there for software developers.
In fact, several top tech companies offer ultra-competitive compensation packages as a means to attract best-in-class talent.
Let's take a look at how some of the top tech companies compensate software development talent:
Average salary for a software developer at Facebook, per Paysa data
In addition to working for a social media giant that now boasts over 2 billion monthly active users, Facebook software developers enjoy some of the best compensation plans in the world.
Base salaries average around $136,000 per year with an annual bonus hovering around $28,000, but it's really the equity that should get you excited: software developers at Facebook average $121,000 in annual equity.
That's a pretty healthy bit of ownership in the tenth largest tech company in 2017.
Google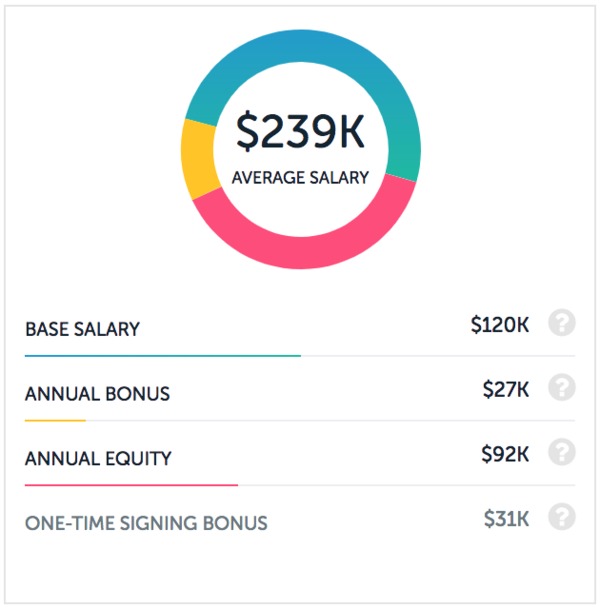 Average salary for a software developer at Google, per Paysa data
Who hasn't—at one time or another—dreamed of working at Google?
(Hollywood even made a movie about it.)
And there's a good reason why: not only do they have some of the best perks and benefits in all of tech, but working at Google can also be a great catalyst for building an incredible career.
So sure, the compensation for a software developer at Google might be slightly lower than some of the other companies included here, but the experience gained and the opportunities earned are hard to find elsewhere.
Snap Inc.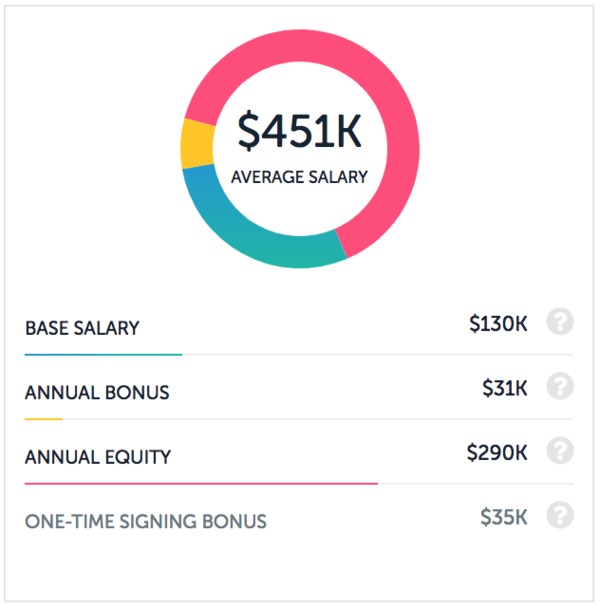 Average salary for a software developer at Snap Inc., per Paysa data
Remember earlier when we mentioned higher compensation than Uber salaries?
Well, Snap Inc. most definitely has them beat. By over $100,000 per year!
The self-proclaimed "camera company" needs the best of the best when it comes to software development in order to remain competitive in the ocean of other top image-sharing social apps, like Facebook and Instagram, both of whom have trodden into Snap Inc territory recently.
It remains to be seen how this young company continues to develop and face the competition, but needless to say, for right now, it's a great place to be working as a software developer with respect to salary.
Apple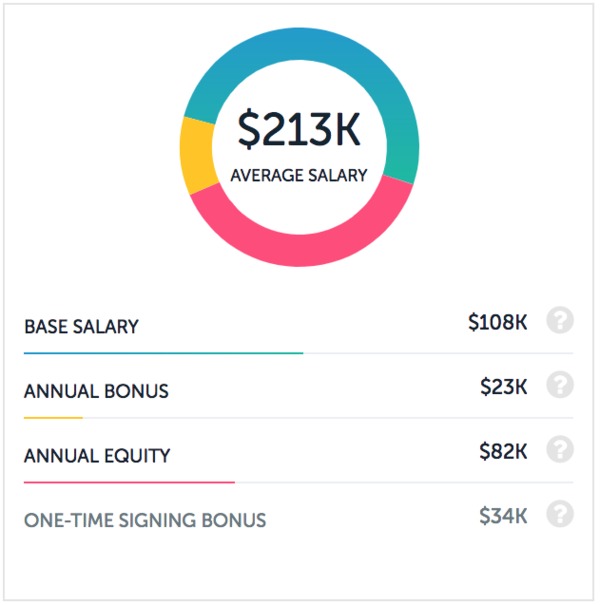 Average salary for a software developer at Apple, per Paysa data
Yes, salaries for software developers at Apple are considerably lower than the competition.
But come on…it's Apple.
Is there a better company out there to let your creativity shine and to influence products that more than 700 million people use today?
The slight decrease in salary is probably worth it.
Conclusion
No matter where you decide to take your talents, Paysa is here as a great resource for comparing salary information. If you're interested in learning more, visit Paysa.com today to get started.