With the number of Google jobs related to machine learning on the rise, it's clear Google – and its parent company, Alphabet – see artificial intelligence as the future.
And at this year's I/O Conference in May, CEO Sundar Pichai confirmed as much.
"In an AI-first world, we are rethinking all our products and applying machine learning and AI to solve user problems," Pichai commented during his keynote address. "And we are doing this across every one of our products."
It's an exciting time for innovation, that much is certain. But understanding exactly how Google intends to integrate AI into the daily lives of its one billion monthly active users requires a bit of a deep dive into the company's strategic vision for the future.
First, What Exactly is Artificial Intelligence?
You're likely acquainted with the basics of artificial intelligence, but for the uninitiated, here's a quick overview of what "artificial intelligence" means along with some conceptual applications.
According to the definition from Techopedia, artificial intelligence is "an area of computer science that emphasizes the creation of intelligent machines that work and react like humans."
It might sound like the stuff of science fiction, but tech companies around the world have turned their sights on optimizing machine learning to create more effective and efficient ways to manage your daily life.
And, of course, Google is leading that charge. On their newly launched Google.ai landing page, the first thing you see is a quick explanation of how AI aligns with Google's company mission:
"Our mission is to organize the world's information and make it universally accessible and useful, and AI is enabling us to do that in incredible new ways – solving problems for our users, our customers, and the world."
What does that mean for the average Google user?
Conceivably, it means technology will continue to enhance and streamline activity in your day-to-day. In fact, you may already be using (consciously or not) many of the "first wave" AI implementations from Google and other major tech companies. Here are a few examples:
Whether on your phone, your laptop, or in your living room on a home device, one of the most recognizable manifestations of artificial intelligence in recent years has been the transition from voice-enabled technology as a seldom-accurate novelty, to an increasingly essential component of how you engage with your devices.
And now that Google's voice recognition technology is nearly at human-level (Pichai reported recent breakthroughs placed Google's technology at 95% accuracy), you're likely to hear a lot more people saying "Ok, Google…" (the voice command that activates their voice technology) in the very near future.
Google's machine learning understands consumer behavior better than ever and can intelligently guide users towards products and services believed to be of genuine interest.
If that sounds a little too capitalistic for you, take a moment and remember the early days of ad targeting where things were much more clunky, and a simple Google search for the capital of Jamaica meant you'd be served up ads for Jamaican vacation packages for the foreseeable future.
Now, ad targeting is so good; you may not even notice it. For compulsive spenders that may be a bit dangerous, but for the average consumer, it equates to a much-improved user experience.
Though Google's iconic homepage has changed very little over the years, the search engine results page (otherwise known as SERP) has gone through quite the evolution.
That's because as Google's machine learning continues to improve, so does their ability to quickly tap into exactly what you're looking for when you enter a search. So, if you were to search, "how many McDonald's locations are there?", you'd see Google directly answers the question for you at the top of the SERP, saving you the time and energy of scanning through multiple results pages to get your answer.
(The answer is 35,000 – just in case you were wondering. Crazy, right?)
All of this to say, AI is likely already a big part of how you operate today. But as Pichai addressed in his keynote, machine learning innovation has been kicked into overdrive at Google, leading to a lot of really exciting advancements that will not only have a huge impact on the tech industry but the world.
And if you're looking for a great resource that supports Google's dedication to artificial intelligence, look no further than the newly-launched Google.ai.
The Launch of Google.ai
One of the many AI-focused releases during the 2017 I/O Conference was a new website intended to spotlight Google's vision, research, and tools in the field of artificial intelligence.
The site serves as a one-stop shop for all-things AI at Google. Here are just a few of the mind-blowing bits of information you can gather from poking around on there:
Improved neural translations that offer sentence-long renderings rather than word-by-word. That means – a bit ironically – that a robot can help you sound less like a robot when attempting to translate different languages.
Applications of artificial intelligence in healthcare that can accurately identify cancerous growths in lymph nodes and provide early diagnoses of common life-changing diseases like diabetic retinopathy (the fastest-growing cause of preventable blindness).
An expanded breakdown of another I/O Conference announcement: the launch of a second-generation tensor processing unit (TPU) capable of expediting the often-tedious process of training and running AI models.
But perhaps the most transformative aspect of Google's emphatic pursuit of artificial intelligence is their big-picture vision for the tech industry as a whole.
Because while they're certainly paving the way for AI-integrations across all of their own products, Google wants other tech companies to get in on the action, too.
How is Google Working to Make AI Accessible to the Entire Tech Industry?
Two words: open source.
Google has pulled back the curtain on their AI innovation and offered other companies the opportunity to join in on the revolution through the launch of TensorFlow – an "open source machine learning library for research and production."
What started as an internal tool for Google engineers has transformed into a full-fledged open source development tool capable of helping small companies overcome the hurdles of early-stage AI development. When combined with the TPU mentioned earlier, startups and app developers have the ability to create AI-focused tools and products at a Google-like scale.
In doing so, Google positions themselves as the industry leader in AI. Or as James Vincent from The Verge puts it, Google "wants to wield influence in the wider AI ecosystem."
And That's Not All: Google Wants to Invest in Your AI, Too
Not only is Google providing the framework for businesses to develop AI-focused apps, according to Axios, they're also looking to make significant investments in the most promising ideas in development.
Though not yet confirmed by Google reps, Axios reports that Google has launched a venture capital investment fund separate from its already-established Google Ventures. While that alone warrants some raised eyebrows, there's more: the fund will be run by Anna Patterson, a Google VP of Engineering, and not a traditional group of professional venture capitalists.
The goal will be to provide the right AI apps an opportunity for mentorship and funding from a rotating team of Google AI engineers led by Patterson.
What Does AI Mean for the Future of Google Jobs?
If you have the experience in AI, now may be one of the best times to start exploring Google jobs.
Here are just a few of the jobs Google needs to fill on their own AI teams:
Software Engineer
At the time of publication, there are current openings for engineers on the cloud machine learning, deployment, hardware, and advanced solutions lab teams.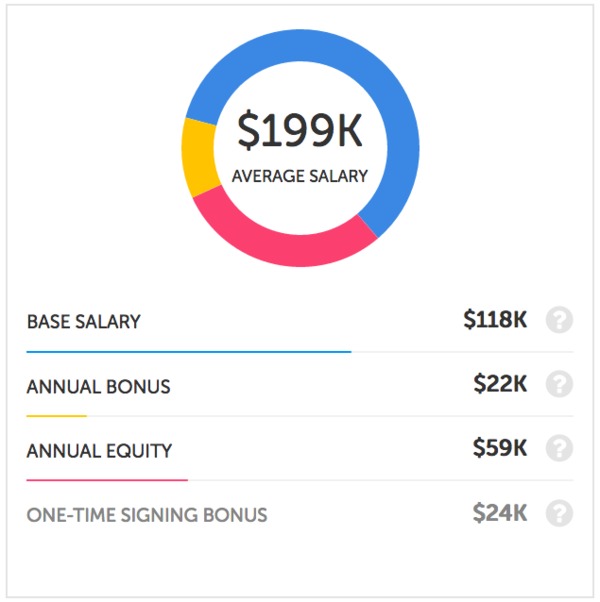 Average salary for a software engineer at Google, per Paysa data. 
Research Scientist
Google needs several research scientists to join their AI teams (and are willing to pay a pretty hefty salary for the right talent).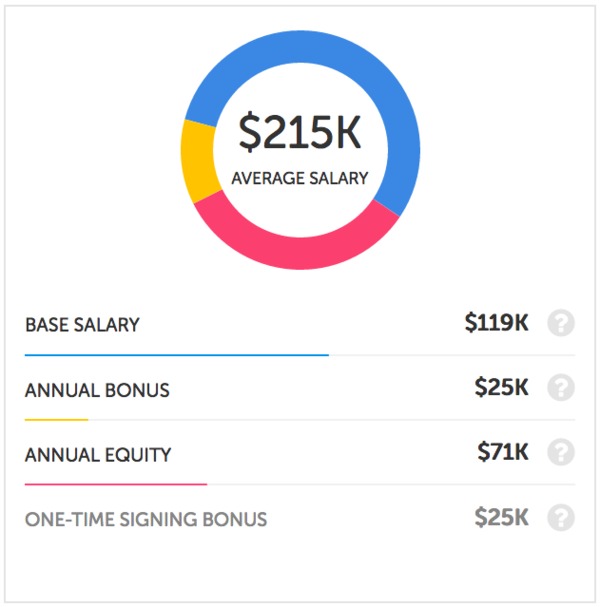 Average salary for a research scientist at Google, per Paysa data.
Technical Solutions Consultant
Here's a customer-facing position responsible for partnering with clients having apps developed by Google's Advanced Solutions Lab.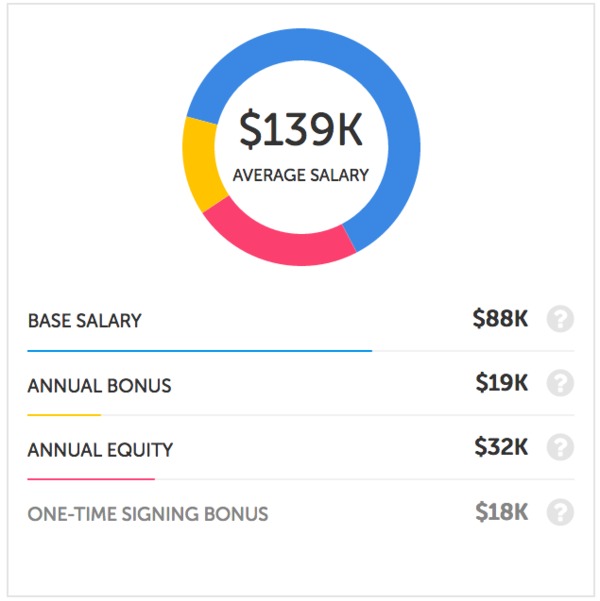 Average salary for a technical solutions specialist at Google, per Paysa data.
In addition to Google jobs, a quick search on Paysa shows nearly 3,000 open jobs in machine learning at the time of publication. Clearly, the market is booming for top AI talent.
Conclusion
With Google leading the charge into a future driven largely by artificial intelligence, the tech industry is ushering in a new era of apps and tools aimed at improving the daily lives of consumers. Here are a few other announcements from Google announced during the I/O Conference:
Google Lens. In the near future, your phone camera will be able to recognize what it's looking at and make intelligent recommendations of actions Google Assistant can take. For example, aiming your camera at the front of a restaurant may bring up reviews and the opportunity to make a reservation.
Smart Reply. Create and automate AI-driven responses to incoming email so you can focus less time on your inbox.
Photo Share. Google Photos will now recommend which photos to share (and with whom to share them).
And that's just the beginning. Continue to check back here on the Paysa blog for continued coverage of the advancement of artificial intelligence. And while you're at it, be sure to check out everything Paysa has to offer, including the ability to search for jobs, find salaries from thousands of top tech companies and evaluate job offers.
Check out Paysa.com today to learn more.