If you're looking for a career that offers excellent job stability while making a difference in people's lives, nursing is a high calling that can be personally rewarding. A study published by the Institute of Medicine indicated that healthcare facilities are being encouraged to employ more qualified nurses with college degrees with the hopes of reducing the length of patient stays, lowering readmission rates, and ultimately lowering patient mortality.
For those interested in a nursing career path and looking to maximize their earning potential and marketability, it's important to select the right specialty. This Paysa article can serve as a starting point to help you advance your career.
Nurse Consultant
Nurse consultants can be a valuable asset for any facility looking to identify problems and find solutions. This is a career that offers both flexibility and freedom of working from a home office while occasionally visiting client facilities. Earning potential is only limited by the amount you are willing to work. About 52% of nurse consultants have a bachelor's degree, and the average market salary is $80K.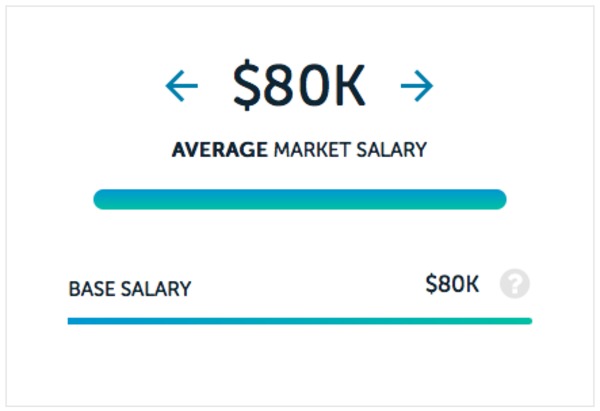 Average market salary for a Nurse Consultant, per Paysa data
Clinical Nurse
A clinical nursing career can be an exciting path for an aspiring healthcare professional. Clinical nurse specialists often choose a patient population to focus on such as geriatrics, neonatal/maternity, or pediatrics. This is becoming an increasingly skilled position—about 66% of these professionals have a bachelor's degree. Clinical nursing practitioners can expect to earn a market salary of about $76K a year.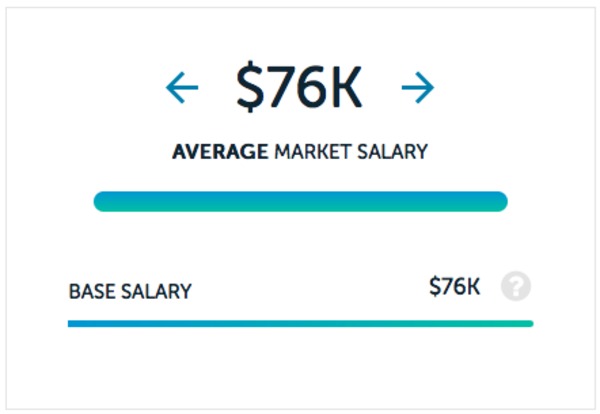 Average market salary for a Clinical Nurse, per Paysa data. 
Nurse Manager
Nurse managers serve patients and medical facilities by managing nursing staff. They are usually responsible for nurse recruitment and retention and collaborate closely with doctors and families on patient care. Aside from excellent management skills, those seeking this profession are well-served by earning a degree. Forty percent of nurse managers currently have a bachelor's, but that number will likely increase. The market salary for nurse managers is $83K.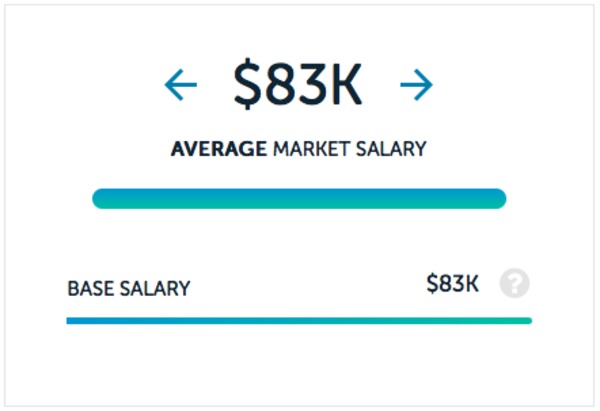 Average salary for a Nurse Manager, per Paysa data. 
Nurse Educator
Nurse educators are tasked with teaching aspiring nurses, developing curricula and sharing their knowledge with future generations of healthcare professionals. This is a great career move for seasoned professionals who are looking to influence the future of healthcare. In addition to extensive experience and a proven track record, those who want to be nurse educators should earn at least a bachelor's degree as about 51% of your competition will have one. The market salary for this role is about $85K a year.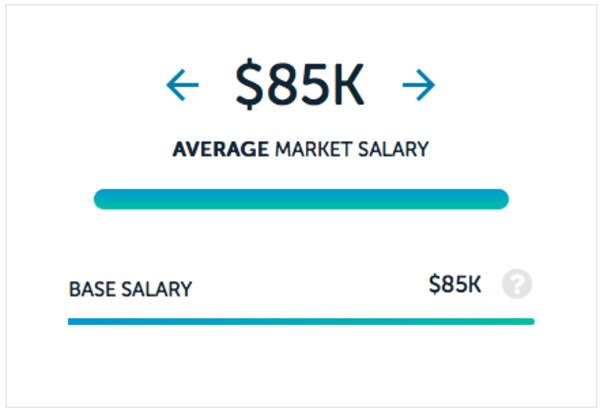 Average salary for a Nurse Educator, per Paysa data. 
Nurse Practitioner
Nurse practitioners (NPs) are among the most knowledgeable and well-compensated in their field. They share many responsibilities and qualifications with MDs and can prescribe medication, examine and diagnose patients, and are even granted "full practice authority" in 20 US states, meaning they can work autonomously without a doctor. In fact, in some markets, an NP career path can be a way to make "doctor money" without taking on the burden of med school loans. The average market salary for NPs is $100K a year.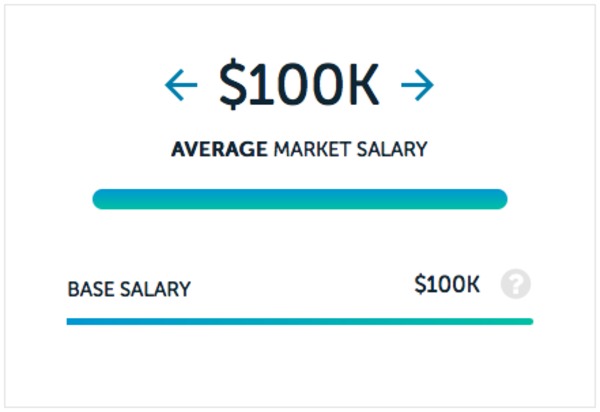 Average salary for a Nurse Practitioner, per Paysa data.
Nurse Anesthetist 
Another well-compensated nursing role is that of the nurse anesthetist. They specialize in the administration of anesthesia to patients and can earn even more than a nurse practitioner. Fifty-two percent have a bachelor's, degree and an additional 32% have a master's or above. They earn about $128K a year, on average, but many earn much more over time.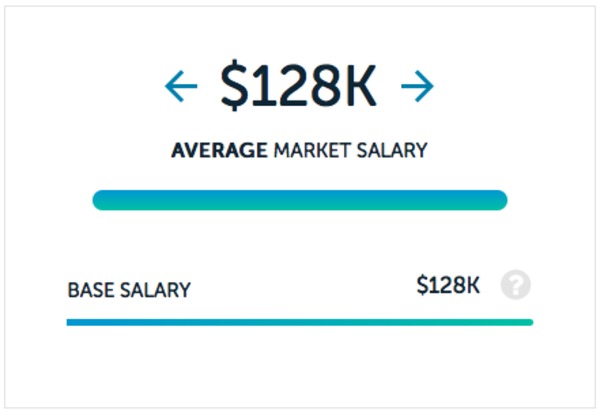 Average salary for a Nurse Anesthetist, per Paysa data.
The Bottom Line
If you're looking to advance your nursing career, the information above can be a starting point for how you'd like to proceed. Nurses are in-demand across the country and as the baby boomer population continues to age, the needs for their services will likely only increase with time.
There are many other specialties and career paths you can explore, but one thing to keep in mind is what kind of debt you'll need to take on to earn a suitable education and whether or not you have a passion to serve a specific population or type of patient through your work. Make sure you weigh all the factors before deciding how to proceed.
Want to advance your career and earn what you deserve? Check out paysa.com and make a profile today to see how much you should be making, what skills you need to get there, and get expert tips on career planning and salary negotiation.
Related: