Whether you're on the hunt for a new job or have been with a company for some time, getting ahead in your career will weigh heavily on how adept you are at the art of salary negotiation. Play your cards right, and you could be pleasantly surprised. However, putting your foot in your mouth could cause you to leave thousands of dollars that would have otherwise been yours on the table.
The pressure is high, but having a game plan can prove useful. Don't fumble at the goal line. Be prepared and rehearse what you'd like to say. This handy guide by Paysa will help you avoid some dreaded pitfalls of salary negotiation while providing you with best practices to make sure you earn what you're worth.
DO: Conduct research.
You may already have an idea of what you'd like to earn. But are you over (or under) estimating yourself? When your current or potential employer asks you how much you'd like to earn, make sure you're basing whatever figure you throw out there on hard facts, like industry norms, company averages, geographic location, and availability of qualified candidates.
This is where Paysa can be a secret weapon in your back pocket. Begin your research by browsing through salary data for your role, industry, company, and location. Our handy Salary Cards can tell you the average earnings for someone like you and also the market salary you could potentially command. The total sum compensation calculated by Paysa will include a projected base salary, annual bonus, and annual equity.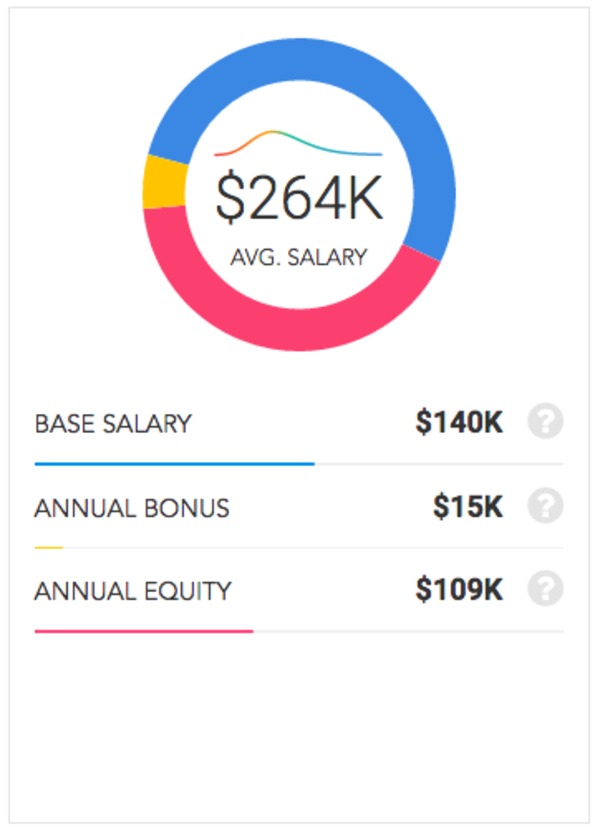 This Paysa Salary Card shows the average salary for a Software Engineer at Uber
DON'T: Bring up salary too soon.
Generally speaking, try to delay salary negotiations for as long as possible until you've gone over the position in detail with your interviewer. Assume that whoever brings up salary first "loses", meaning that by not appearing too eager to discuss money, you gain leveraging power. If the hiring manager asks you to name your desired salary, counter with a question about the salary range instead of mentioning a specific dollar amount.
DO: Make a fact-based case. 
While salary negotiation can be awkward and even stressful, that's no reason not to get what you're worth or leave money on the table. If you find yourself being lowballed, discuss how well your qualifications match the stated job requirements. The employer will not be impressed if you try to base your argument on how much you made in your last role. The current job market is filled with candidates who can perform the tasks of a given job. How do you specifically add value to the position?
Reiterate your understanding of what the position requires and state again the fact that you are a perfect match for the role. You can also use Paysa to determine the average salary and the market salary for someone in your career in a certain geographic region or company. This will help make your advocacy objective rather than appearing subjective.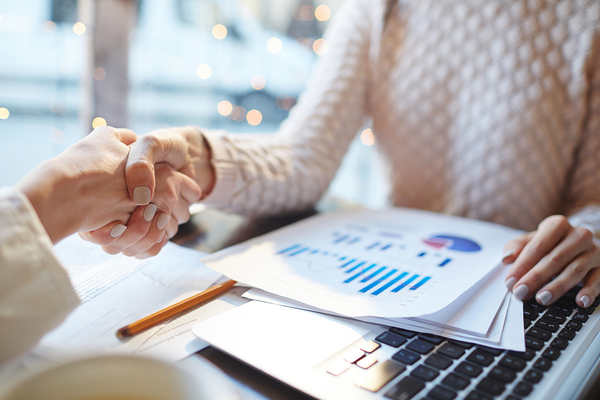 DON'T: Accept the first offer.
Many career candidates are quick to accept the first offer that they receive. However, keep in mind that most companies have a flexible range for the salary they can pay a person in a given position. If you don't negotiate, you risk ending up on the bottom end of this range. In fact, this can result in leaving thousands a year on the table – substantial income for most of us. When you receive a salary offer that's less than what you'd like to earn, respond with a simple "hmmm" to buy yourself a few seconds of silence. This could potentially prompt your employer to offer more.
DO: Be realistic. 
While you should ask for a fair salary based on your industry, experience, and qualifications, it's important to avoid naming an absurdly high figure in the hopes it will be negotiated down. For example, would it be realistic to demand a $250K salary as a developer with three years of experience even if the job is at Google? Candidates will rarely lose opportunities because they negotiate, but nothing can send a potential employer running for the hills more quickly than unreasonable requests with no wiggle room.
DON'T: Lie.
It's not uncommon for job-seekers to claim they are currently earning more than they are in the hopes that it will earn them a higher salary offer from a new employer. However, this can have unintended consequences if a potential employer verifies salary history by asking for a recent pay stub, tax documents, or by asking the former employer directly. Moreover, if you falsify your salary information after accepting a job offer, you can even risk having the offer pulled from you after you've already resigned from your previous job.
DO: Be confident. 
According to the experts, confidence may be one of the keys to closing the gender pay gap. In many cases, women will state that they feel less confidence in receiving a pay increase than their male counterparts. Don't be shy about selling yourself and what you can contribute to their organization. Without being arrogant, use the interview as an opportunity to tout your skills, experience, and education.
DON'T: Excessively apologize. 
Being overly apologetic in your salary negotiation can destabilize your position and lose you significant bargaining leverage. It can be a turn-off to a potential employer by making you appear anxious, fearful, insecure, or even incompetent.
DO: Leverage other offers…carefully. 
If you find yourself deciding between two offers and need to make a decision, you may choose to share the terms of the competing offer with each company and see what they say. You may want to say something like "I'd honestly rather work here because A, B, C. Is there anything you could do to make this decision easier for me?" More often than not, the answer will be yes!
However, as mentioned above – don't lie. These things can (and do) get back to potential employers.
DON'T: Be afraid to negotiate other benefits you can negotiate. 
Even if you can't get the salary you hoped for, all hope is not lost. Smaller companies and startups may have less budget to offer a high salary, but they may be able to negotiate on other perks and benefits for employees that could add up to several thousand dollars a year or more over the course of a career.
Some of these benefits include:
Investment and stock options
Paid time off
Educational assistance and reimbursement
Company car, phone, laptop or other devices
Relocation assistance
Travel expenses, reimbursement, and perks
Expense accounts
Social events and group trips
Food, drink, and social events
If for some reason you can't get the salary you want, but would still like to take the job, see if you can obtain other concessions instead such as:
Shorter review time
Better title
Educational assistance
Better workspace
More paid time off
DO: Follow-up.
As with any job interview, a thank you note or email is always a good idea. In addition to being polite and leaving a great impression, they also provide an opportunity to remind them what a stellar addition you would be to their team.
If you're seeking a big career move or an exciting new position, don't sell yourself short. Even if salary negotiation isn't in your immediate future at this moment, there are some times when it could be. Ask your current or prospective employer the following questions.
Are there scheduled performance reviews where pay increases are considered?
What do the opportunities for advancement look like?
Are annual cost-of-living raises offered?
Can continued education create opportunities for higher pay?
Keep in mind that as important as salary is, there are other important considerations. For example, do you feel passionate about what a company does? Do you trust your peers? Do you see this as a place where you can be happy and thrive in your work environment.
Let us help you every step of the way. Whether you're looking for a new job or negotiating your salary, paysa.com has an abundance of resources available to you. Start your research today!