Whether your interested in becoming a software engineer or already one, here's a general career path for software engineers. Of course, there may be some deviation along the way as you learn new skills and weave through company organizations. We've also provided salary and skills for each level.
Associate Engineer
Regardless of whether you want to grow as a leader or individual contributor, the first stop in your software engineering career will be as an associate engineer, where the average salary is $117,000 per year.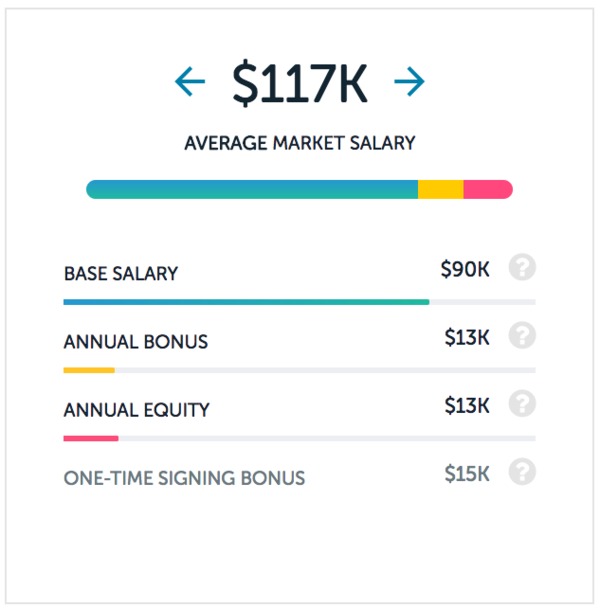 Average salary for an associate software engineer
Associate engineers handle more of the "grunt work"—the foundational engineering tasks that more senior engineers don't necessarily want to do.
From there, you progress into a software engineering role:
Software Engineer
At this level, you'll be actively contributing to core projects within your organization and actually be seeing your concepts and code making an impact on your company's product or solution.
Average software engineer salaries hover around $167,000 per year. Expect to stay in this position for 3 to 5 years depending on your company, experience, and contributions.
Senior Software Engineer
This is typically the last step before career paths divide between individual contributors and future managers. Senior software engineer salaries average around $190,000 per year.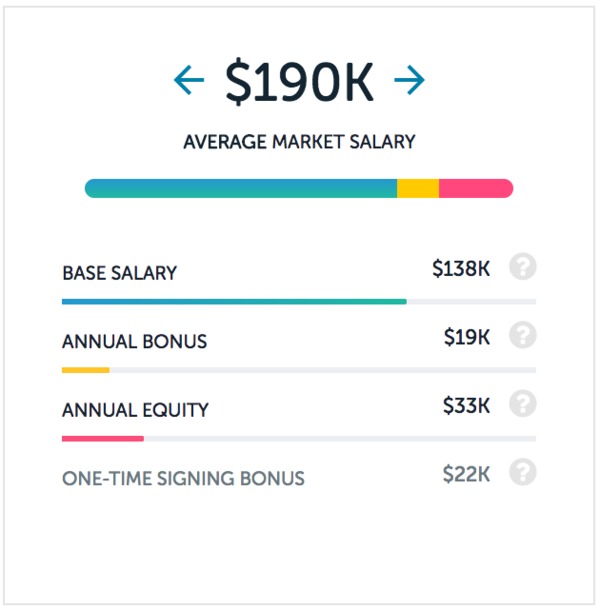 Average salary for a senior software engineer 
In this role, you'll have more direct responsibility for mission-critical projects, but more importantly, here's where you may start to develop the skills needed to progress into leadership or larger individual contributor positions.
Career Path for an Individual Contributor
There's this outdated mentality that for your career to progress, you eventually need to transition into a leadership role. Of course, that's not the truth. Some software engineers prefer working on their own projects without the responsibility of a team of direct reports. Thankfully, you have options if leadership doesn't seem like the right track for you:
Senior Staff Engineer
If you enjoy completing projects as an individual contributor but want to diversify your experience within your company, you'll love the staff engineer position. Not only do staff software engineer salaries come with a significant increase—the average, according to Paysa data, is $220,000 per year—but you'll also get the opportunity to work across product lines within your company.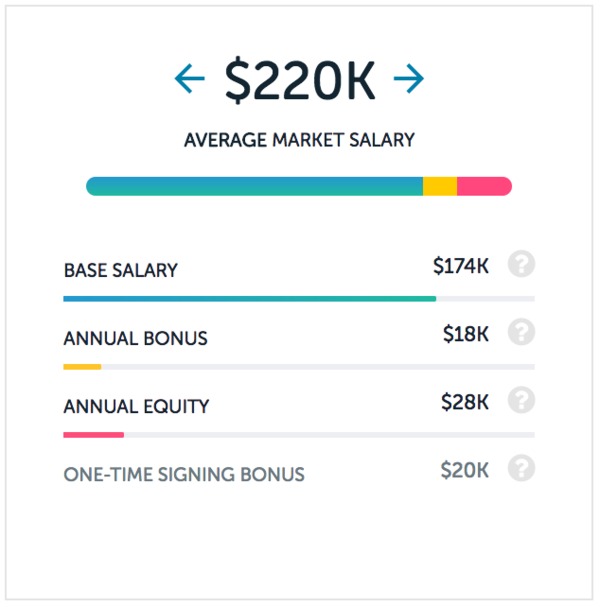 Average salary for a senior staff engineer
Senior Principal Engineer
Working as a senior principal engineer is the highest individual contributor level at most companies. Senior principal engineers take a macro look at all projects within an organization to ensure compatibility and maximize connectivity across product lines. The average salary for a senior principal engineer is $224,000 per year.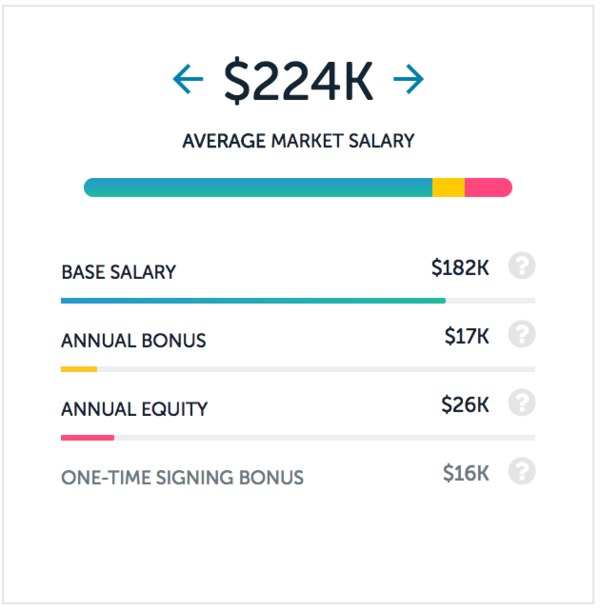 Average salary for a senior principal engineer
Career Path if You're Interested in Leadership
Of course, there's nothing wrong with a software engineering leadership track if that's what excites you. Engineering managers often benefit from developing new skills and the satisfaction of helping more junior engineers develop and advance. If you choose to go the leadership route, here's what you can expect:
Engineering Manager
As an engineering manager, you will oversee a team of engineers focused on a specific product line in your company. The average salary for engineer manager is $228,000 per year.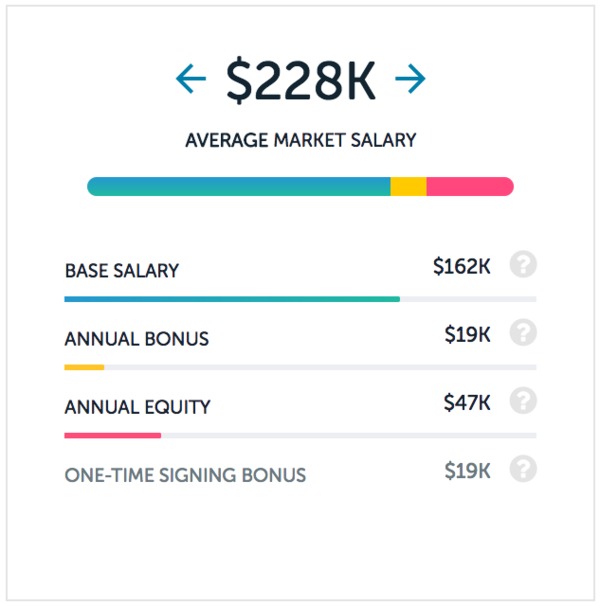 Average salary for an engineering manager
Director of Engineering
Director-level positions are reserved for the strongest leaders within an organization. In this role, you will have a team of engineering managers reporting up to you, either within a specific product line or division of your company. The average salary for director of engineering is $298,000 per year.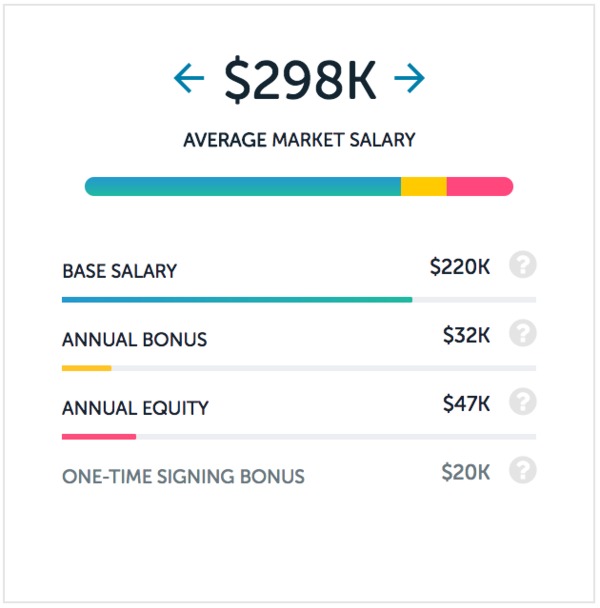 Average salary for a director of engineering 
Vice President of Engineering
Finally, the vice president of engineering position is often the top of the food chain for people interested in engineering leadership roles. In this position, you'll be responsible for an entire segment of the business with a team of directors reporting up to you. The average salary for VP of Engineering is $348,000 per year.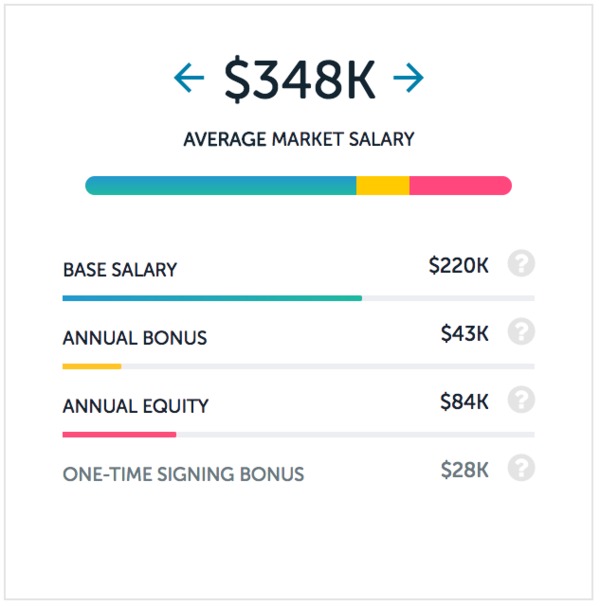 Average salary for a vice president of engineering
Conclusion
Whether you enjoy being an individual contributor or you're interested in a management track, you've got options. And we can help. Paysa offers valuable insights into salaries across companies and into skills needed to advance your software engineering career. Good luck!
Check out Paysa.com to get started.
Related: Becoming a Software Engineer and Getting Promoted as a Software Engineer and Software Interview Questions