Dropbox jobs are some of the most coveted in all of tech, and it's no surprise. Not only does Dropbox offer some exceptional perks to its employees, it also ranks among Paysa's top companies for tech talent.
Salaries with the file-hosting giant average around $290,000 according to Paysa data, making Dropbox jobs some of the best paying in tech. In addition to their fantastic pay, free meals, gym memberships and matched charitable donations are just a few of the perks offered to employees.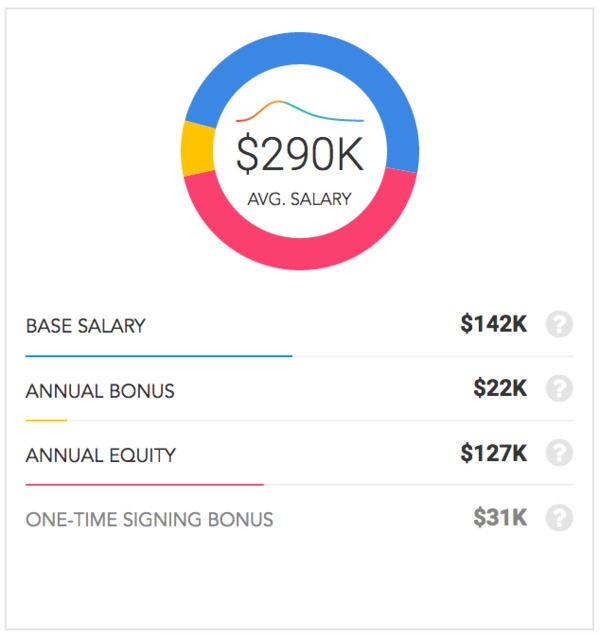 Average Dropbox salary, per Paysa data
If life at Dropbox seems great to you, Paysa has 54 Dropbox open jobs listed at the time of this posting. However, as with most great tech jobs, actually landing a position can be difficult if you're not prepared.
That's why we've put together this guide of what you can expect from the Dropbox interview process.
After all, with software engineers averaging $263,000 salaries, it's important to leave a good impression at your interview.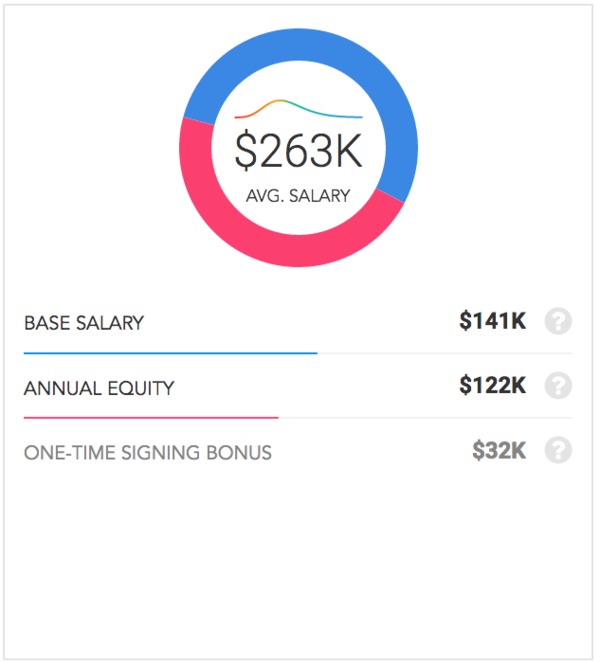 Average Dropbox Software Engineer salary, per Paysa data
Step #1: Phone Interview with a Recruiter
As with most tech jobs, Dropbox puts all potential candidates through an initial 30-minute interview with a member of their internal recruiting team.
While the conversation can often feel light and fairly basic, don't underestimate the importance and value of a good first impression. Often, there's a lot at stake in a recruiter's decision to move you forward.
As Roy Osing wrote on gopcsoft:
"When you meet with a recruiter, their internal currency is at stake. If they allow you beyond the gate and you turn out to be unworthy by insiders, their reputation is tarnished, their performance is judged negatively and their bonus is in jeopardy.
On the other hand, if they push you through and you are viewed as a star after a few more interviews, they are viewed as a brilliant judge of talent for their organization."
What to expect:
The recruiter will likely want to walk through your resume to ensure your background aligns with the specific skills required for the role. Therefore, preparation for this initial phone interview can often be as simple as making sure you're fluent in your own background.
Practice explaining your C.V. with an emphasis on relevant experience gained with your current employer, but be sure not to make things too technical.
For example, if you were interviewing for a data scientist position, there's no need to get into the weeds on p-values or regularization; instead, let the recruiter know you've worked with both before and feel comfortable speaking to them in an interview. (As a note: if you apply to this role, you'll want to review these 5 common data science job questions we put together last week.)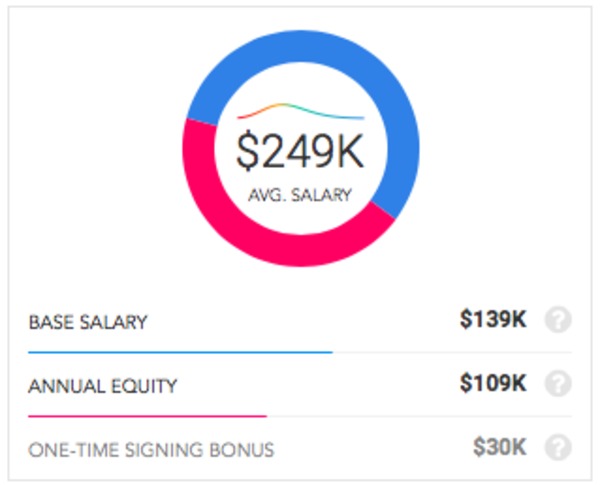 Dropbox Data Scientist salary, per Paysa data
In addition to your experience, think about your "elevator pitch": why specifically are you interested in Dropbox jobs? It's partially the job of the recruiter to initially determine if you're a good culture fit for the organization as well.
Finally, be sure to choose a space for the interview with no disruptions and good phone service. You don't want a crying baby or noisy neighbor to be the reason you're knocked out of the running for your dream job.
Step #2: Phone Interview with Team Member
Much like Apple's interview process, Dropbox conducts a second interview by phone or Skype before bringing you on-site for the final round.
This step could be as simple as a single, hour-long interview or, as one Quora poster experienced, a series of phone interviews with various members of the team. It all depends on the role. If you were interviewing for a software engineer position, for example, chances are the team will want to have several people talk to you – by phone and on-site – before making an offer.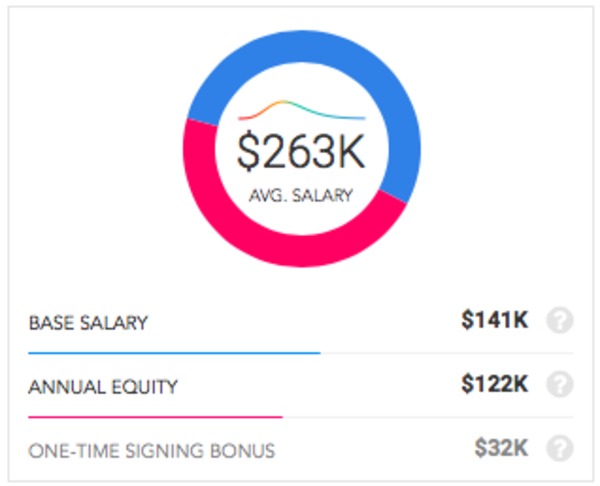 Dropbox software engineer salary, per Paysa data
What to expect:
This stage of the interview process is where things get a bit more intense. If the initial phone interview with the recruiter felt like a breeze, this round of interviews with the team might be more of a "tropical storm" (with the on-site equivalent to a category 3 hurricane).
Preparation for this stage may be the most critical of all. This is your future team – the people you'll be working with every day – so they're interested in three things:
Do you have the skills and experience needed to carry your weight on the team?
Dropbox is a rapidly growing company. Therefore, teams don't have the time or resources to help a lagging newbie figure out a skill that was a prerequisite for the job in the first place. A team is only as good as its weakest link, so your interviewers will likely be asking you questions to ensure you're not that weak link. Expect deep-dive questions into specific projects you've worked on, along with probing into successes and failures throughout your career.
Are you a good collaborator?
This one is important for both the phone and your on-site interviews. Teamwork and communication rule the tech world and can make or break entire companies. Your team will want to ensure you're someone who asks for help when needed, plays well with others, and won't go renegade on them mid-project. As a result, typical questions might include:
Could you tell me about a time you worked on a team? (from Forbes)
Describe a successful project you've worked on in the past and your role in that project.
Do you fit into the culture of the company and the team?
Dropbox jobs not only come with a tremendous salary (like the one for a product manager) and great benefits, they also come with a great company culture. According to Great Place to Work, 94% of Dropbox employees said their workplace is great. Keeping that culture of greatness means each new hire needs to be on board with the company's mission and values, so expect your interviewers to be qualifying you as a culture fit either with direct questions (like "why do you want to work at Dropbox?")  or indirectly through your responses. As Dropbox's Head of Engineering Recruiting, Karen Sperling, mentions in a 2015 interview:
"Our hiring philosophy centers on our company values and candidates who can speak to them often do well. For example, we focus on teamwork and trust. Building a product useful to millions of people is truly a team effort — whether you're an engineer, designer, marketer, or anything else. Our users rely on Dropbox to help simplify their lives, and we take that trust seriously."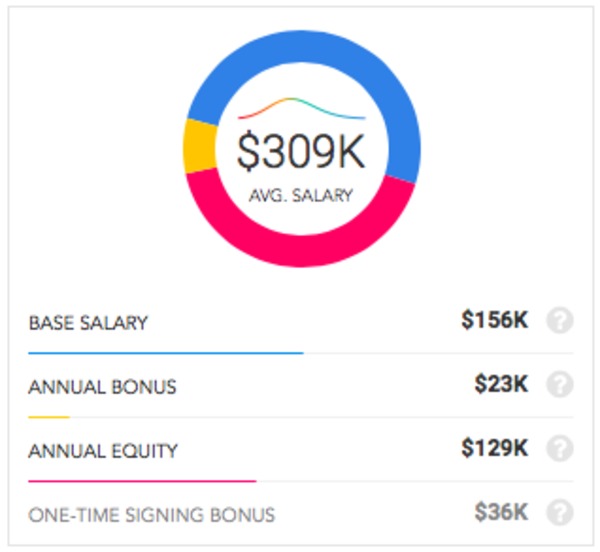 Dropbox product manager salary, per Paysa data
Step #3. On-Site Panel Interview
If you've got the skills and personality to cruise through the phone interview stage, you'll be invited to come on-site for a series of interviews and skill tests.
Congratulations! This is the final stage! While that offer for a $200k+ developer salary might be so close you can taste it, remember that acing the on-site interview remains the true test of whether or not you've earned one of these Dropbox jobs.
The good news: if you've made it this far, there's not much more preparation to do. Hopefully, by now, you know the scope of the job and skills needed to be successful. Likewise, Dropbox should know by now that – at least over the phone – you seem like a potentially good fit. Your on-site interview is all about putting those skills into practice.
What to expect:
No two on-sites are the same. The position, the interviewers, and their questions will all vary. One thing remains constant, however: expect to demonstrate practical applications of experience.
For technical roles that require coding (like a developer position), this means coding exercises. Here's how to prepare for this portion of the interview:
Practice writing code by hand. Writing out code on your computer may be second nature to you, but you'll be surprised how different it feels to be hand-writing code on a whiteboard instead of your laptop. Practice by taking some time to write out common coding solutions by hand ahead of your interview.
Intentionally incorporate collaboration. You might think asking your interviewer for their opinion on a coding exercise is bad form, but in reality, involving your panel may demonstrate how well you collaborate. Of course, it's tough to know where to ask for help without knowing the exercise beforehand (which you likely won't), but what you can do is formulate the phrasing of these collaborative questions.
Study the basics. Take some time the night before your interview to make sure you're brushed up on all the basics you learned back in college and your first few jobs. It may have been a while since you last flexed a certain coding muscle – don't let that be your downfall in the interview.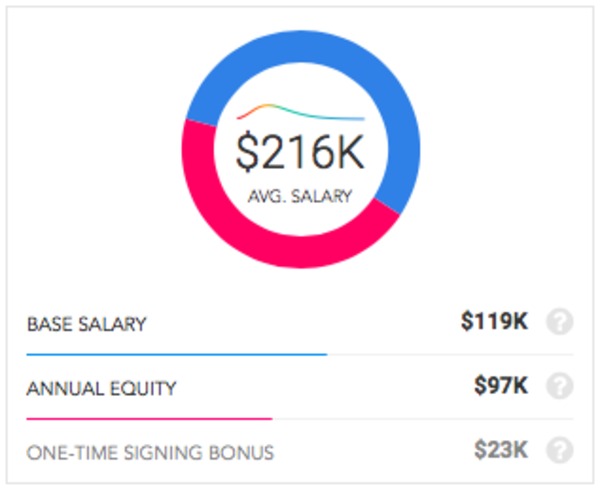 Dropbox developer salary, per Paysa data
Conclusion
Interviews are intense no matter what, but interviewing for Dropbox jobs can be even more difficult if you're not prepared. With great compensation, benefits, a cool product and great culture, Dropbox's appeal can make even the most seasoned of interviewees sweat.
Paysa is here to help you be as prepared as possible. In addition to bookmarking this article, use Paysa to research Dropbox salaries by role, skills and currently open Dropbox jobs. Check out Paysa.com today to learn more about how Paysa can help you succeed in your career.