You probably know there's no shortage of well-paying jobs in the medical field. Doctors, nurses, physical therapists, and dentists benefit from continuous job security while earning a great salary.
Surprisingly, however, a career as a pharmacist often gets overlooked. That's despite the fact that The Bureau of Labor and Statistics expects to see 6 percent job growth for pharmacist jobs over the next eight years, and that pharmacist salaries can be pretty great depending on the city you choose to work from.
*Note: salaries shown may have updated from the time of publication.
According to Paysa data, pharmacist salaries average out to around $116,000 per year nationwide.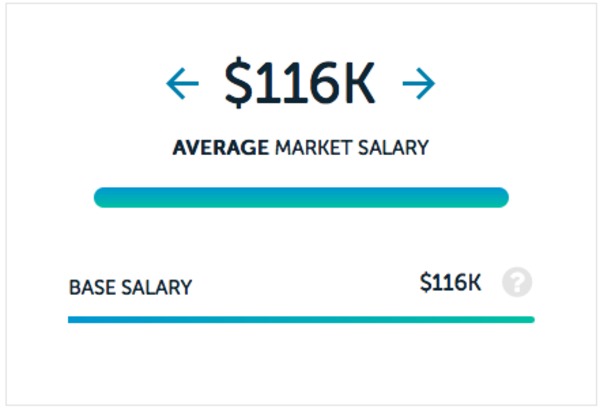 Average salary for a pharmacist
But, if you choose to explore opportunities in one of these top cities, you can earn significantly more than that:
San Francisco, CA – $136,000 per year
While people often associate San Francisco with big-name tech companies like Google, Facebook, LinkedIn, Airbnb, and Twitter, Paysa data proves that "The City by the Bay" isn't just a hub for tech careers. Pharmacist salaries in San Francisco are higher than anywhere else in the country, averaging out to $136,000 per year. That's good news considering the city also has the highest cost of living in the United States, too.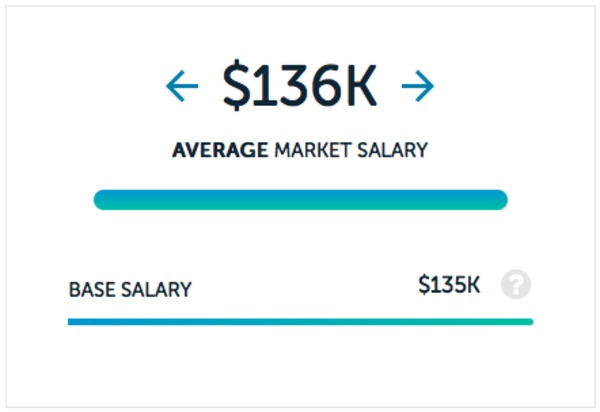 Average salary for a pharmacist in San Francisco
But, San Francisco isn't the only west coast city with a lot to offer people in the field of pharmacy. Hop on a short flight to one of these two cities and you can enjoy a similar salary and pay slightly less in monthly rent:
Seattle and Los Angeles – $133,000 per year
These two cities may not have much in common on the surface, but one thing they agree on is that pharmacist salaries need to be competitive to attract the best talent. Both Seattle and LA have an average salary of $133,000 per year according to Paysa—well above the nationwide average of $116,000.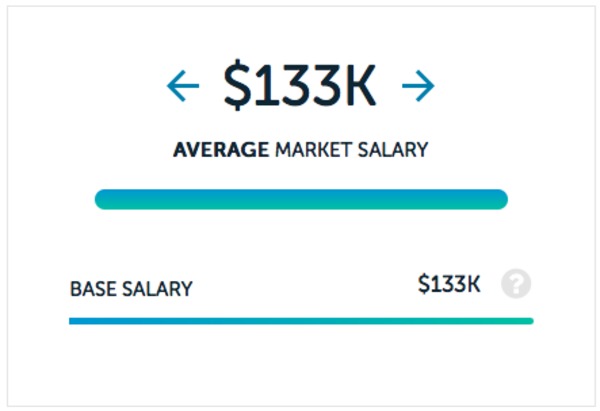 Average salary for a pharmacist in Seattle and LA 
So, how do you decide between the two?
On top of lifestyle comparisons like weather, outdoor activities, culture, and cost of living, you may want to consider long-term career opportunities in both cities, as well as current demand. One way to do that is to explore open jobs on Paysa. Check out the open pharmacist jobs in Los Angeles here and Seattle's current openings here.
Albuquerque, NM – $132,000 per year
Here's one you should consider a hidden gem. Sure, Albuquerque may not have all the glitz and glam of San Francisco, Seattle, or LA, but this city has a lot going for it. Near-year-round sunshine, amazing southwestern cuisine, and some of the highest paying pharmacist salaries in the country. This is where leveraging Paysa data really comes in handy: who would've guessed that Albuquerque would be such a hub for pharmacists? Chances are good that most of us would've overlooked this city, and yet it's a great place to build your career as a pharmacist.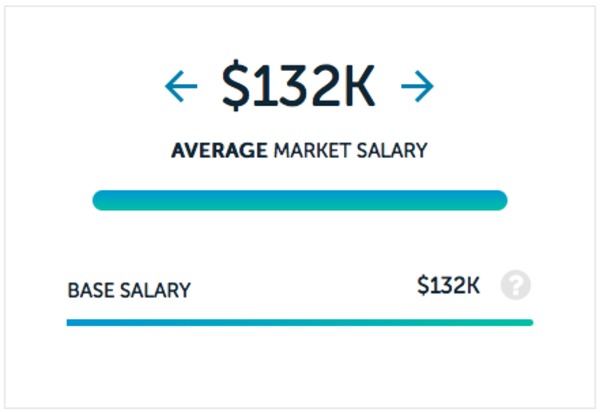 Average salary for a pharmacist in Albuquerque, NM
Now, you're probably wondering: What about the east coast?
Well, here's a handful of great cities to explore if you'd prefer to be closer to the Atlantic Ocean than the Pacific:
Jersey City, NJ – $130,000 per year
Ah, Jersey City. Just a short hop-skip-and-a-swim over the Hudson River from the hustle and bustle of Manhattan, Jersey City has long been a refuge for families who may work in NYC but want to avoid the often-insane costs of living there. But for pharmacists, you may just want to skip the commute altogether and start exploring opportunities on this side of the river. The average pharmacist earns around $130,000 per year in Jersey City –  that's more than you'd earn in Manhattan ($126,000 per year) and Brooklyn ($127,000 per year).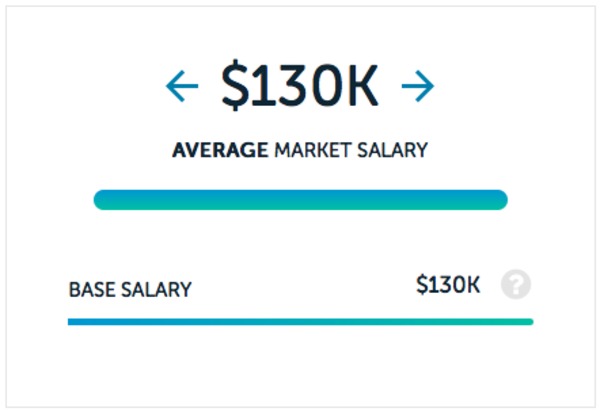 Average salary for a pharmacist in Jersey City
If you're not a fan of the tri-state area in general and want to earn the same salary in the northeast, here's another great city to check out:
Boston – $130,000 per year
Make your way up to Beantown and you'll find pharmacist salaries nearly identical to the ones you'd find down in Jersey. Boston pharmacists also earn an average of $130,000 per year.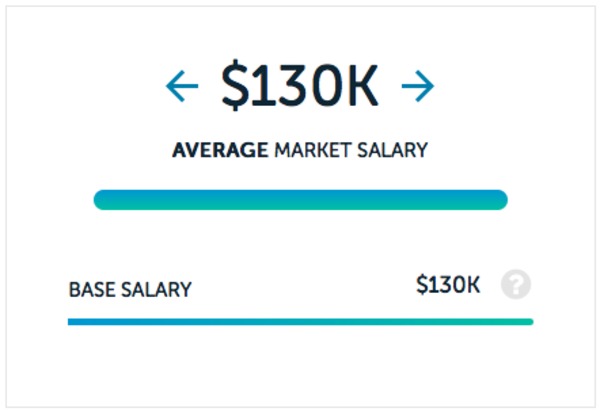 Average salary for a pharmacist in Boston
Here are two more on the east coast that are worthy of your consideration:
Fort Lauderdale, FL – $127,000 per year
Like Albuquerque, Fort Lauderdale may not be a city you immediately blurt out if "Best Cities for Pharmacists" were a category on Family Feud. But, nevertheless, data shows this fun, coastal town is a great place to establish yourself as a pharmacist. If you're looking for an explanation as to why, try this on for size: Fort Lauderdale has the fourth-oldest population in the United States. And according to recent studies, 87 percent of seniors over 62 years use at least one prescription medication. So, it makes sense that a city with high-demand needs to offer good pay to the talent who can fill that demand, which is why pharmacist salaries in Fort Lauderdale average $127,000 per year—over $10,000 more than the nationwide average.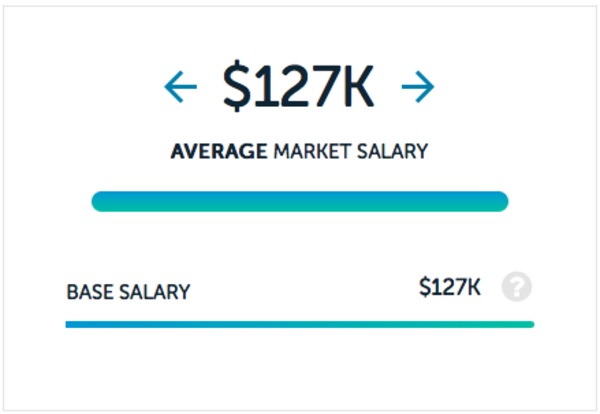 Average salary for a pharmacist in Fort Lauderdale
Baltimore – $126,000 per year
Not far behind Fort Lauderdale is Baltimore, where the average pharmacist earns $126,000 per year.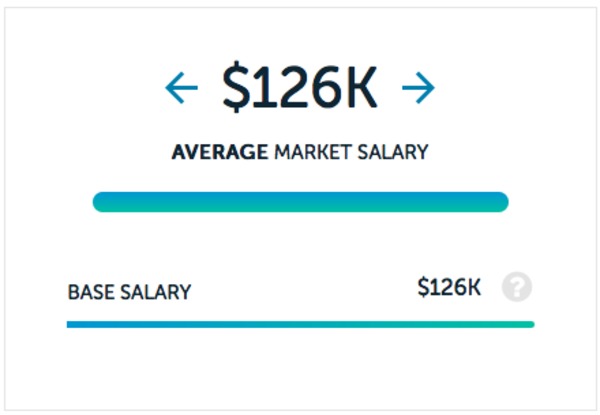 Average salary for a pharmacist in Baltimore, MD
Honorable Mentions:
In addition to the cities already mentioned, there are a number of great places to offer pharmacist salaries above the industry average. These include:
But there are also cities to avoid if you want to make good money as a pharmacist. Cities like Spokane, WA, Louisville and Lexington, KY, and Rochester, NY all offer salaries well below the nationwide average.
What About Other Medical Professions?
It's easy to get started exploring pharmacist opportunities on Paysa now, but if you're interested in seeing top locations for other jobs in the medical field, check out this post that explores top locations for nurses and this one about best cities for physical therapists.