With the cost of living skyrocketing in major tech cities like San Francisco and Seattle, many talented individuals are seeking more reasonably-priced alternatives where they can find work and enjoy the fruits of their labor.  A great city to check out as an alternative is Denver, Colorado with its natural beauty, plentiful outdoor activities, and active nightlife.
Denver is getting a lot of positive attention for its comparatively affordable cost of living as well as the abundant job opportunities for tech professionals. Compared to cities like San Francisco and New York, where rents have skyrocketed to over $3K a month for a centrally-located apartment, Denver rents usually don't go over $2.6K a month. Denver also offers many safe, affordable, and convenient suburbs in which to raise a family and commute.

Average cost of living in Denver, per Paysa data. 
Let's explore how relocating to Denver from some of the country's priciest tech hubs may impact your salary. For this article, we'll use the average full stack developer salary as a control, but you can check the data for your own career here.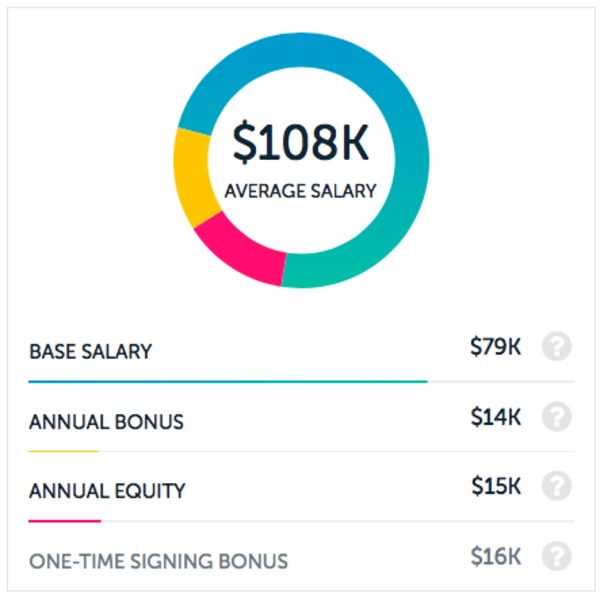 Average full stack developer salary in Denver, per Paysa data. 
If You're Moving from San Jose…
The average full stack developer in San Jose may rake in $171K annually after a few years of experience. But you'll need every penny because rent alone will set you back $3.6K a month for an apartment that's a commutable distance from your job.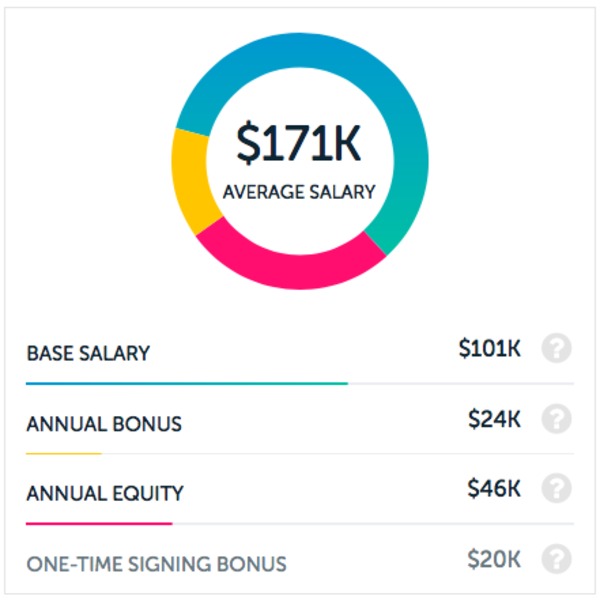 Average full stack developer salary in San Jose, per Paysa data.

Average cost of living in San Jose, per Paysa data.
Now, the same full stack developer in Denver may only make $108K a year. However, when you consider the fact that you're more likely to pay just $2.6K a month for rent, plus other goods and services are usually less expensive in Denver, it's easy to see that Denver has a far lower cost of living than San Jose. Of course, only you can decide if the potential pay cut is worth the money saved.
If You're Moving from San Francisco or the Bay Area…
For an experienced full stack developer working in the San Francisco Bay Area, they can expect a similarly generous salary to San Jose, at $174K a year. But predictably, if you want to live near public transit or at least a convenient driving distance to the office, be prepared to cough up about $4.5K a month in rent alone. And if you're considering having a family anytime soon, hope that your partner's job is well-compensated too because the average monthly cost of raising a family in San Francisco is a staggering $9.1K a month.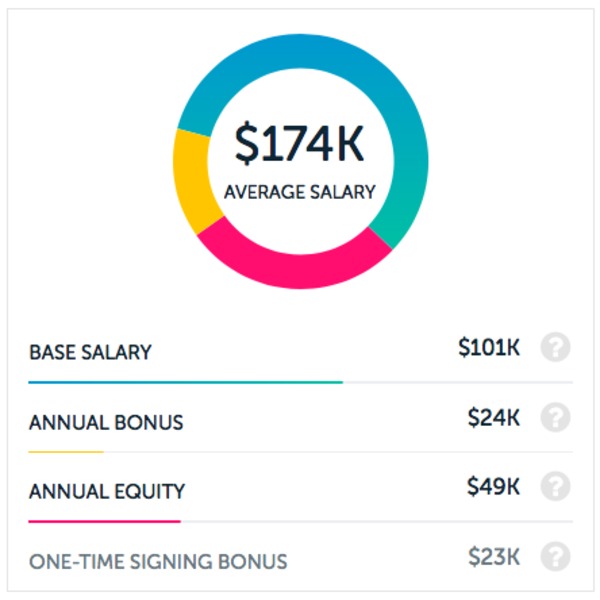 Average full stack developer salary in San Francisco, per Paysa data. 

Average cost of living in San Francisco, per Paysa data.
While salaries in San Francisco are markedly higher than in Denver, there is little doubt that Denver offers more bang for the buck. And with more tech jobs popping up almost every day, it's becoming an increasingly appealing location to move from the Silicon Valley.
If You're Moving from New York City…
While many people dream of making it big in the Big Apple, it's no secret that life in Manhattan (or even Brooklyn) doesn't come cheap. While rents may not be so egregious at about $2.8K (but climbing) a month, transportation, sky-high income tax, and a high cost of goods and services (you'll just about cry when you see your Friday night bar tab) can quickly devour your salary. Even well-compensated professionals will tell you that the cost of living alone is enough to make them drink. There's even a political party for it!

Average cost of living in New York City, per Paysa data.
A full stack developer in New York doesn't command as a competitive a salary as one may in the Silicon Valley and only makes a little more than he or she would in Denver. At $114K a year, the average salary for this job in New York may be a stretch for someone looking to have a high standard of living while still having enough money to save and invest for the future.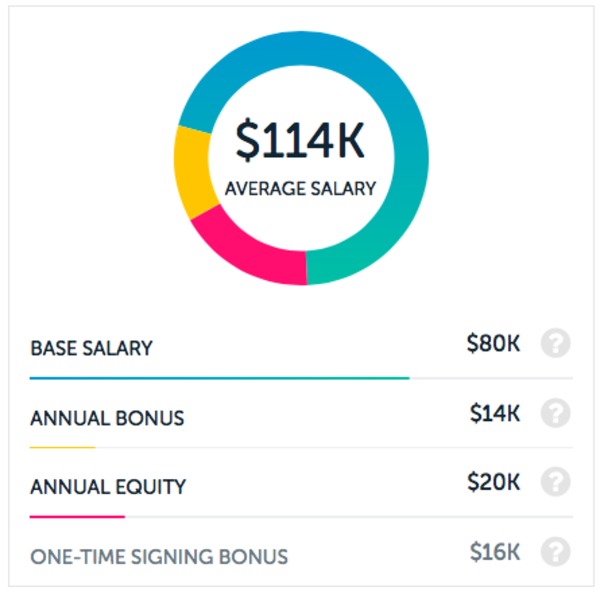 Average full stack developer salary in NYC, per Paysa data.
Boulder vs. Denver
A final important distinction to make is some of the differences between Denver and Boulder, which are both becoming popular destinations for techies. Located about 40 minutes northwest of Denver, Boulder is a substantially smaller city with an even more laid-back vibe.
We currently don't have data for the salaries of full stack developers in Boulder, but many people choose to work in Denver and live in Boulder or somewhere in between the two cities. However, if someone is determined to live in Boulder, they should also be prepared to open up their wallets—the cost of living is $3K a month in rent plus additional expenses versus $2.6K in Denver.

Average cost of living in Boulder, per Paysa data.
With so many competitive tech hubs in the U.S. alone, choosing where to live and work can seem daunting. Denver and Boulder offer high quality of life, decently competitive salaries, abundant job opportunities and comparatively liveable costs of living, making them great options for those looking to make it in the tech or software industry.
Visit paysa.com to create your career profile and see where you can maximize your opportunities.